Autonomous Cars Could Drive Intel Corporation Stock Higher
Intel is well positioned to take on a significant role in the development of chips for autonomous cars.
Intel is among the first companies to develop the required chips for this promising market.
The average target price of top analysts is at $38.36. However, in my opinion, shares could go higher than that.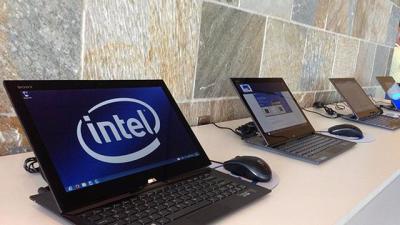 Intel Corporation (NSDQ:INTC), once a high growth company, has in the last few years seen its revenue and earnings-per-share (EPS) growing at a disappointing rate. The company's average annual sales growth over the last five years was at 4.9%, and the average EPS growth was only 3.0%. Moreover, the average annual estimated EPS growth for the next five years is also low at 5.0%.
Intel's Annual Growth Rates
While PC sales have continued to decline, Intel has missed the mobile revolution. Those factors have caused the company's growth rates to fall.

In my previous article about Intel, I suggested that Internet of Things (IoT) could be the next growth driver for Intel stock. However, I find that the development of autonomous vehicles could be an even more promising area of growth for the company.
In an announcement on July 01, BMW Group, Intel and Mobileye (NYSE:MBLY) said that they are joining forces to make self-driving vehicles and future mobility concepts a reality. According to the announcement, the three leaders from the automotive, technology and computer vision and machine learning industries are collaborating to bring solutions for highly and fully automated driving into production by 2021.
The three companies, which are convinced that automated driving technologies will make travel safer and easier, explained:
"The goal of the collaboration is to develop future-proofed solutions that enable the drivers to not only take their...
More