Buy Intel, Watch Its Business, Earnings Grow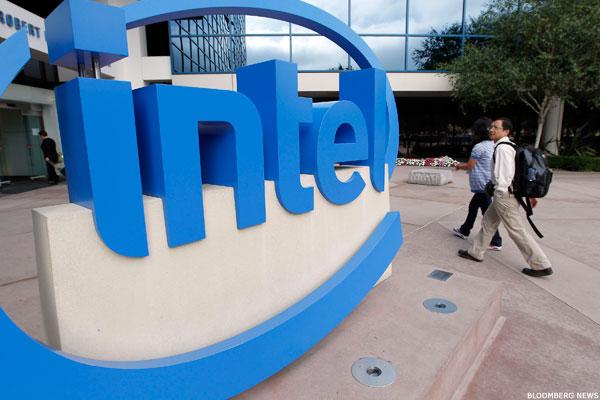 Times have not always been good for Intel (INTC - Get Report) , the world's largest semiconductor company, at least until recently.
The company's business was tied for the longest time to personal computers, whose sales have been dropping. But Intel, which reports first-quarter earnings late Tuesday, has been decreasing its reliance on PCs, and analysts have begun to notice.
This is a stock with name-brand recognition -- think of all those Intel Inside stickers on your laptops and PCs -- whose shares, at around $32, are cheap at 13.5 times fiscal 2016 estimates of $2.38 per share. Shares are off 7.7% for the year to date, but less than 1% for the past 52 weeks. The company that produced Andy Grove also will pay you to wait and watch its resurgence with a solid 26-cent quarterly dividend that yields 3.29% annually.
Back by Popular...
More